One of my favorite summer time treats is agua fresca. Aguas frescas are sold in a few of the restaurants and markets around my area and during the summer they come out with my favorite flavors, watermelon and melon. Though they do have a lot of sugar they also have real fruit so it's a treat that I am willing to break my diet for anytime.
I see these jugs full of delicious agua fresca and I want to buy the entire thing to take home and enjoy, but I stick to a large cup which usually costs me around four or five dollars. I have tried recreating these fresh waters at home many times but no matter how I mix it, they never turn out as delicious as the ones I buy.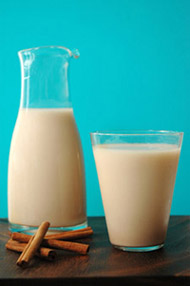 These are my favorite summer time drinks, what are yours?