Just in time for the holidays, EdenFantasys stocked up on all new merchandise. There are so many new items that every day when I take a look there is something new and something I want to order. I think expanding their lines is a really smart way to go, before you went to EdenFantasys when you wanted to buy some sex toys. Now you visit EdenFantasys whenever you want to buy a lot more, like the new club wear collection. This new collection is HOT..hot...hot and not for the faint of heart.
The best part about the dance wear collection is the variety of the pieces. You can find that perfect dress for Friday night clubbing and at the same time you can find a dress like the Classy Elegance Dress, which you can wear out to dinner, the movies and even a dinner party. Such a darling dress, right now it's my favorite and I am thinking I need to get it before they run out. The stone studded empire waistline is gorgeous and the empire style is my favorite. Luckily for me they carry it in extra large.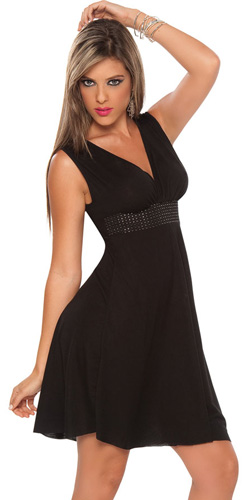 EdenFantasys has really inspired me with all their new inventory. Stock moves very fast but is quickly replenished, so if they ever run out of your size on an item, it's usually back in a few days. Another really important aspect is the customer service. If an item is not your size or what you expected, you can create a return ticket online with just a few steps or call it in. Returns and exchanges can be made within 60 days of order shipment. That is so important when it comes to gift buying. EdenFantasys is making it easy to shop, splurge, and pamper yourself this year, and all with no long lines or tired feet!
Disclosure: This is a sponsored post.