EdenFantasys, home of one of the biggest inventory of sex toys available online, is now also one of the best places to get your weekend wear. That's right ladies, if you have not visited EdenFantasys in the last weeks, you are really missing out on some of the hottest, trendiest and cutest collections of dresses and tops, that I have ever seen. Two weeks ago I raved about the cute new tops and leggings and this week I am absolutely loving the dresses. I picked two of my faves to share with you today.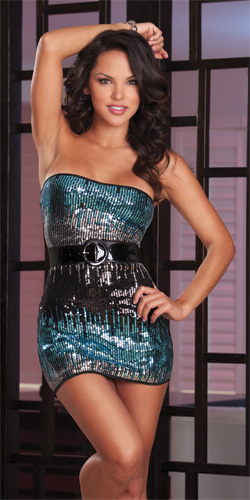 This first dress is so amazing, so much so that at the time 2 sizes were already sold out. This is the Sequin Dress Belt and Thong which is priced at $51.99. This dress looks EXPENSIVE and so alluring and very sexy. This dress is going to be perfect for new years eve and I am getting myself the Large as soon as it comes back in stock.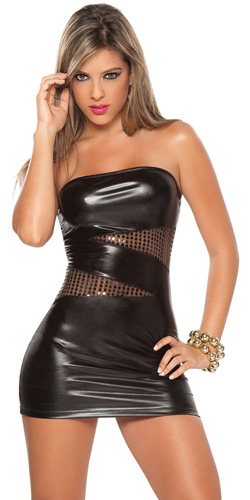 This second dress is the Black Dress To Impress priced at $28.99. This dress is just fun and very eye catching, to say the least. That's why it's the perfect party dress and a must have for any twenty something's closet. While this one is a bit young for me, it's going to be perfect for my niece and it's what I am getting her for Christmas. She is going to love it.
I am loving being able to do so much of my holiday shopping at EdenFantasys. This is going to be one of the only times I have ever finished my shopping ahead of time, and because these clothes are so incredible I know that when they open their presents, my nieces will love their gifts. EdenFantasys, makes shopping so easy. No leaving my house, no long lines, hassle free returns and exchanges and every time I shop I get point rewards to use on my next purchase. Thank's to EdenFantasys, this is already shaping up to be a great holiday!
Disclaimer: This post is brought to you by EdenFantasys.