Mother's Day is fast approaching and I have a few friends that are mommies, but I don't exactly know what to get them. I know that I could buy the every day gift ideas like perfume, make-up, maybe a handbag. But these ladies have all that already, and I would love to give them something really different, something that is just for them, something that they will really enjoy.
My idea is to get each one of these special ladies an
EdenFantasys gift card
. I can already see the surprise on their faces when they see them, a gift card to an adult store??? Yep! A gift card to an adult store where they will have so many options on what they want to get themselves.
Do they want;
some adult toys...
some sexy lingerie...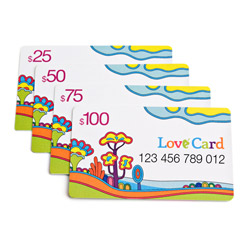 Whatever they decide to get in the end will be up to them but I think that the whole shopping experience will be fun for them. In the end whatever they chose will be something that they really want and need, and hey maybe they will get something a little daring, something they have never bought before, and maybe this Mother's Day will be one they never forget!
Disclosure: I will receive a gift card in in exchange for this post.